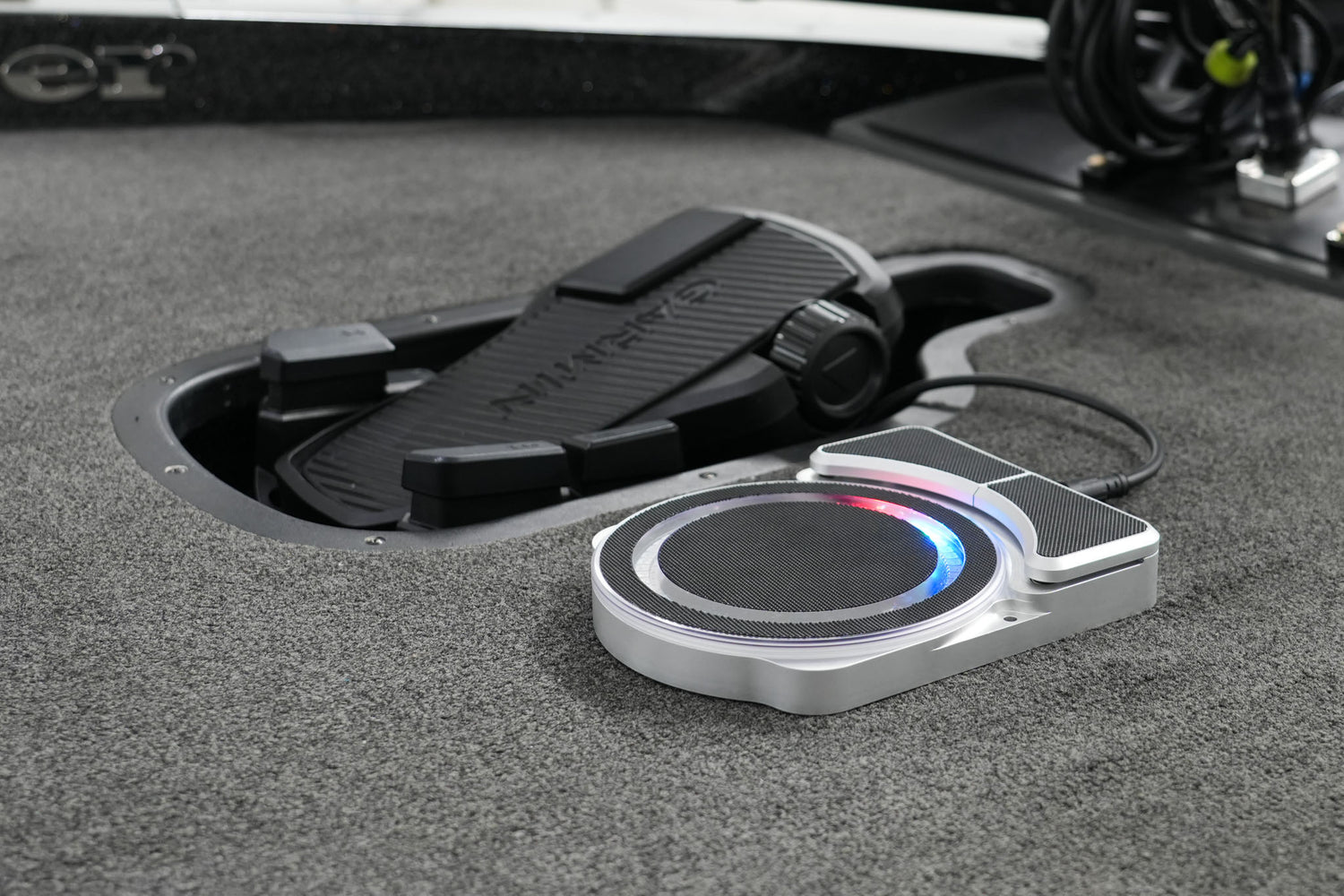 ROTARY FOOT CONTROL
COMPACT - Every effort was made to make the rotary foot control as thin as possible to maximize usability and comfort. Made from billet aluminum and ½" thick polycarbonate (bulletproof glass) the top of the rotary control is less than 1" tall.
INSTANT RESPONSE - Spin the foot control wheel to desired heading as quickly as you want. It is no longer necessary to stand on the pedal while moving the sonar.
ULTRA-PRECISION MOVEMENT- Competitor products struggle with fine movements due to the on/off nature of the push button pedal. Some have a minimum movement of nearly 10 degrees and require a speed control to slow the motor to get better resolution. Our rotary foot control heading sensor has a resolution of less than .1 degree. You can quickly and easily make miniscule movements to find the edge of a structure or easily locate your bait.
FEEDBACK - Full color LED light ring provides feedback on sonar heading as well as advanced function controls.